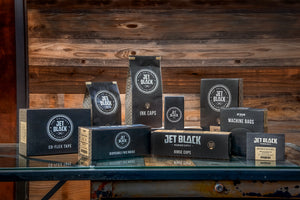 Jet Black Supply
Black is sleek, professional, clean.
Black is always in style and black is at its best when it's Jet Black....
Whether you work in a tattoo parlor, salon, or in the mechanical arts, we invite you to take a look at our full product catalog of black barrier and personal protection apparel. At Jet Black Supply we take great pride in bringing you quality products with professional application.
For questions or comments please contact us at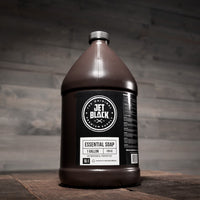 Jet Black Essential Soap
Minimize Redness & Retains Moisture to Accelerate the Healing Process
Learn More